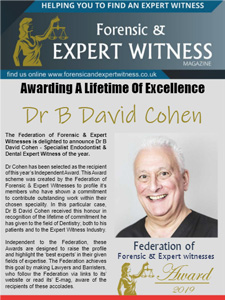 Endodontist in Prestwich
I had the honour of being announced as The Federation of Forensic & Expert Witnesses' Specialist Endodontist & Dental Expert Witness of the Year in 2019. Click the image to find out more about this prestigious award.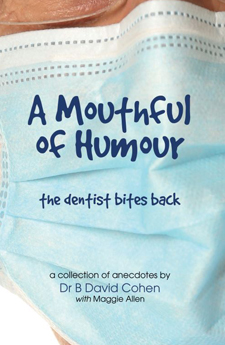 I have recently written and published a book which is a collection of humorous anecdotes covering my over 50 years in dental practice. It is titled "A Mouthful of Humour – the dentist bites back" and is published by Vanguard Press.